Even with an exceptional offline customer experience, local businesses still face the challenge of capturing the attention of potential consumers.
Local SEO has proven to be a game changer for multi-location brands, enabling businesses to increase online visibility, enhance the local experience, drive foot traffic and ultimately increase sales. By layering organic search optimization on top of your local strategy, businesses can unlock a powerful synergy that not only helps them rank higher in local search results, but also improves their overall online visibility and brand authority.
In this article, we examine the invaluable relationship between local and organic SEO, and uncover valuable insights and practical techniques to help you maximize your local SEO efforts by harnessing the power of organic optimization.
What is the difference between organic and local SEO?
Organic SEO encompasses comprehensive strategies for improving your website's visibility on search engine results pages (SERPs) in organic searches for relevant searches, regardless of location.
Local SEO, on the other hand, is all about optimizing your online presence for each location in order to attract the attention of potential customers in the immediate area. This first requires optimizing business listings, generating positive reviews and leveraging location-based keywords.
When Google detects a local intent in a searcher's search query, the search engine returns a map pack with the top business options for that searcher. And we know that Google places a high value on proximity to the searcher when it comes to providing results. Local rankings also impact your brand's visibility on Google Maps, third-party websites and applications via APIs. Given that 74% of local consumers recently said they frequently use Google Search/Maps to find information about businesses near them, all of your locations need to appear prominently in these results.
Does organic SEO have an impact on local rankings?
In a word: yes. But of course the answer is much more nuanced, so let's delve into it.
Google makes it clear what is important when it comes to local rankings. In its help resource, How to Improve Your Local Ranking on Google, search engine Google explains: "To improve your business's local ranking, use Google Business Profile to claim and update your business information."
However, it also notes that business profiles aren't the only place Google gets the information it uses for local search results.
The information in each location's Google listing is also influenced by:
Publicly available information, including information from a company's official website
Licensed Third Party Data
Users who provide important business information such as addresses and phone numbers, photos and reviews
Information based on Google's interactions with a local place or business
All of this information that Google collects helps its local algorithms show relevant local search results to searchers looking for nearby products, services and solutions. Given the close interdependence of the two disciplines, a smart local strategy considers and optimizes the customer experience in both local and organic search results.
Here are a few tips to help you use organic SEO more effectively to help your local search ranking:
1. Prioritize on-page SEO
On-page SEO can improve rankings when done properly. Here are a few tips for making the most of your on-page SEO efforts.
Optimize website and local landing page content for your local target keywords. Update and copy headings and subheadings. Don't forget to add descriptive alt text for images as well.
Include locally relevant text throughout the page, e.g. B. Location-specific information related to the staff in that store, nearby stores, cross streets, store-specific promotions, and more.
Use Schema markup to help Google better understand each page's relevance to local searches and increase the likelihood of triggering Rich Snippets and Featured Snippets.
Update titles and meta tags to include target keywords for each location.
Establish a content workflow that enables local stakeholders to engage in the creation and publication of the descriptive, locally relevant content consumers crave while protecting brand reputation through permissions and editorial controls.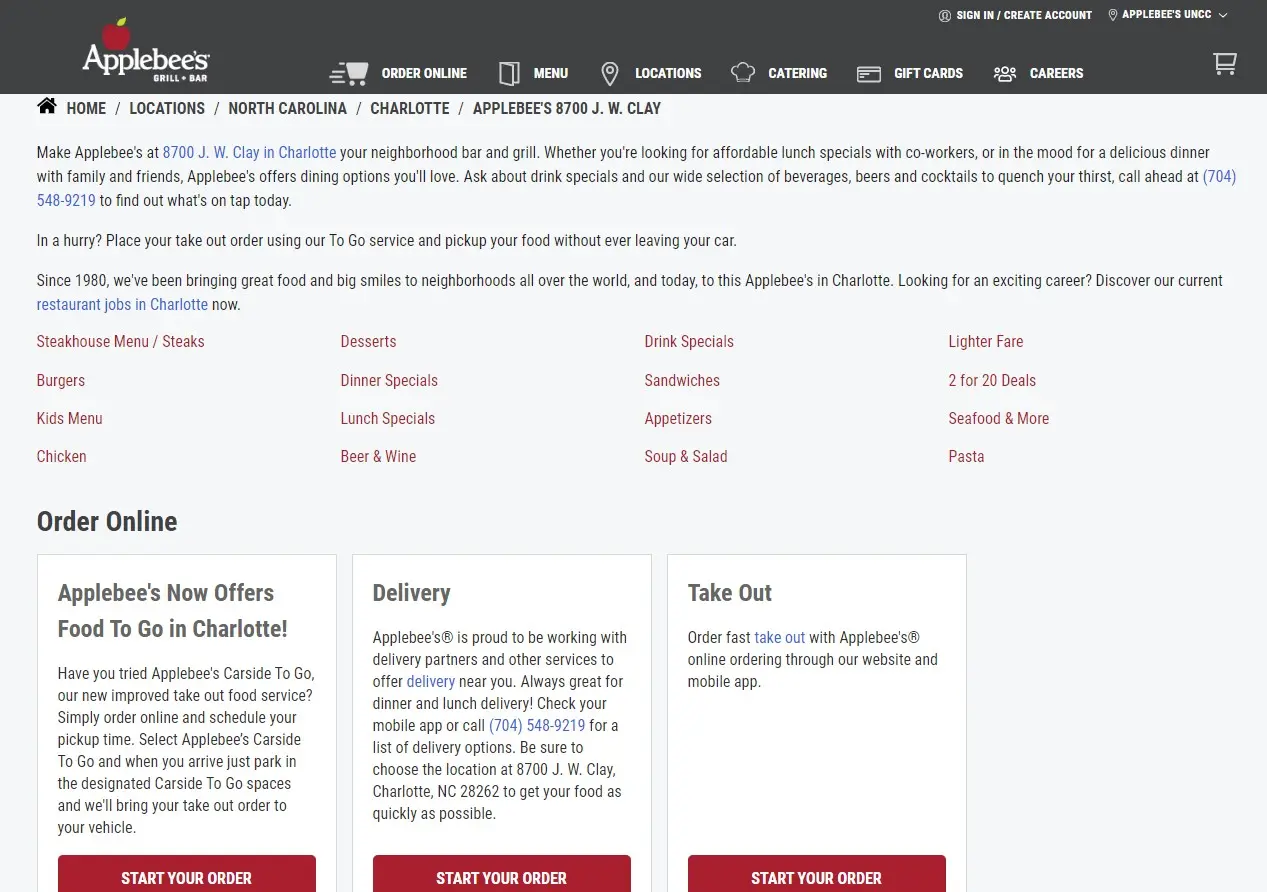 2. Consider the customer's journey in your web design
Are you inadvertently creating obstacles in your local customers' path to purchase? Consider how your website fits into the customer's journey from search.
While some can find everything they need in search to decide on a local listing, others want more information before visiting a store or office in person. By driving qualified traffic from local listings to local pages, you ensure that you can provide customers with more detailed and persuasive information. You may be looking for:
Longer and more detailed business information
Photos to help them understand the experience you are offering
Content in their local language
Product and service menus and availability
Upcoming events and promotions at your local store
Optimize your local pages to meet these needs and give searchers a smooth transition from discovery to store visit.
3. Promote best practices for technical SEO in your company
Technical SEO remains one of the most powerful ways to support a healthy search presence. Organic SEO focuses on optimizing your website's user experience, which indirectly benefits local SEO efforts. By increasing website speed, ensuring mobile responsiveness, and optimizing navigation, you provide a seamless and enjoyable experience for users visiting your website.
This positive user experience encourages visitors to spend more time on your site, reducing bounce rates and increasing the likelihood of local conversions. It's an ecosystem that not only supports your local SEO efforts, but also future-proofs your business against algorithmic changes or fluctuations in local search trends. Check your website regularly and make sure there are no technical issues preventing search engines from understanding and trusting the content on your website.
Local citations also play a vital role in local search engine optimization and is also a major factor in your customers' early experiences with the brand. Improve your local citations by ensuring consistent and accurate information across different online platforms. Optimizing your business name, address, phone number (NAP), and other relevant details strengthens your local online presence, increases your credibility, and increases your chances of appearing in local search results.
4. Create new, optimized local content regularly
A strong organic SEO strategy focuses on creating quality and informative content that resonates with your target audience. By consistently delivering valuable content, you establish your brand as the authoritative resource in your industry. Not only does this authority improve your online reputation, but it also strengthens your local credibility, attracting nearby customers who perceive you as a trustworthy and knowledgeable person.
To create relevant content that attracts and engages motivated customers:
Leverage your local knowledge base and subject matter experts.
Use high-quality images and videos in blog posts, local pages, Google Posts, Google Business Profiles (and other online listings), and social media.
Focus on including local context by mentioning points of interest that help consumers visualize the location, consider local trends and jargon, highlight local awards and community service, and more.
Incorporate long-tail keywords that address the diverse needs of your audience in different geographies.
Use your local search insights to make intelligent, data-driven decisions about new content opportunities.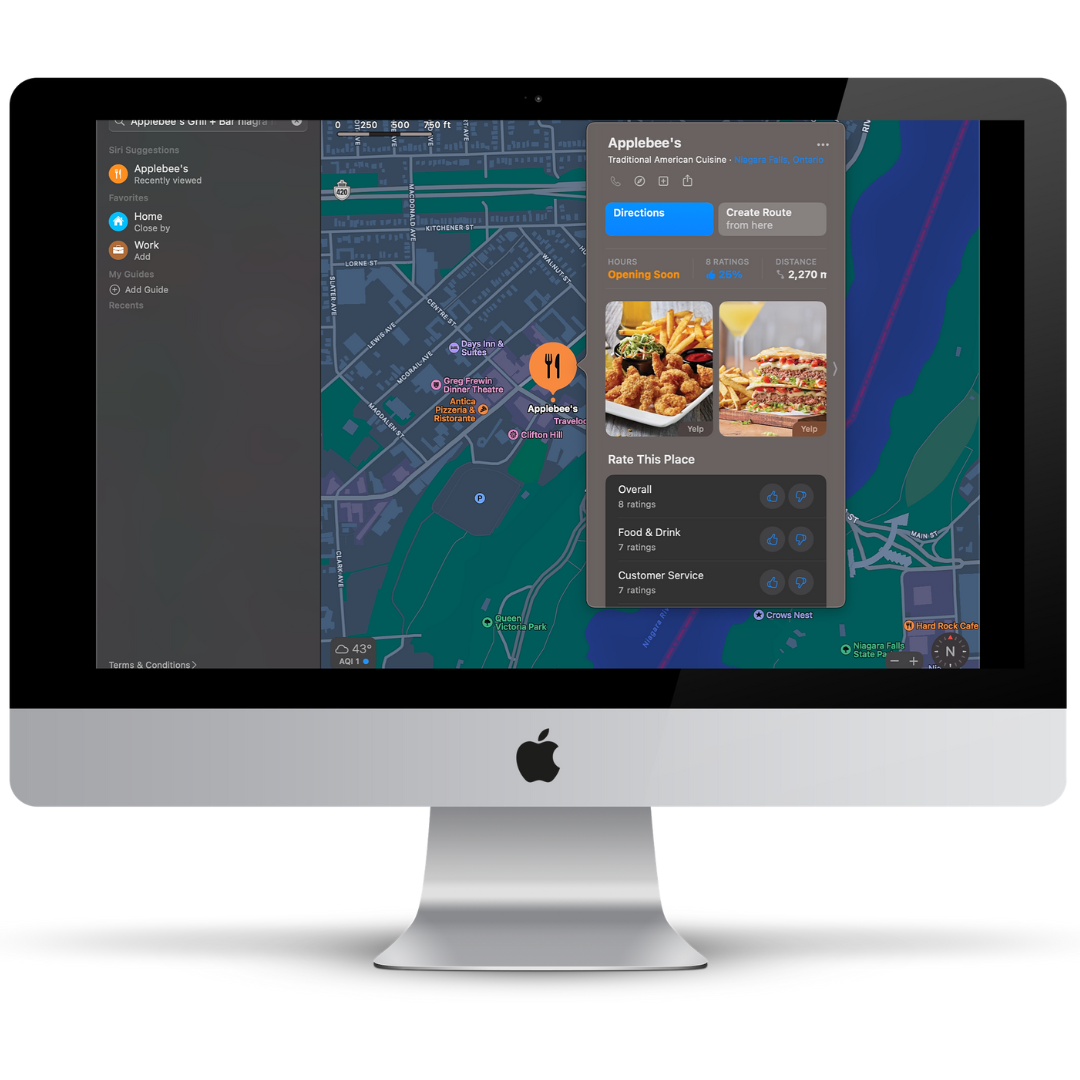 5. Foster a holistic mindset within your digital marketing team
While local SEO focuses on instant visibility in local search results, organic SEO lays a solid foundation for sustained online success. By investing in organic SEO practices like building backlinks, maintaining a social media presence, and collecting online reviews, you create a sustainable online presence in all of your brand's locations.
Fostering a holistic approach to digital marketing within a corporate team requires a combination of strategic planning, effective communication, continuous learning, and collaborative effort. Set clear goals and objectives for your digital marketing team and ensure each member understands the roles of others and the importance of their areas of focus. Marketers from different disciplines shouldn't feel the need to compete with each other for budget and support.
Organic and local SEO are just better together
Think of your local and organic SEO efforts as complementary and find ways to support both initiatives whenever possible. For example, you could reuse images in your blog posts by creating a new Google post for each one. Or have your local Pages dynamically include up-to-date local review content, so you can leverage the resources you dedicate to review management across multiple prospect interactions.
These are some examples of how organic optimization can help your local ranking efforts. Get in touch with the Rio SEO team to discuss other creative ways to further develop your business' organic and local SEO strategy.